Oyster Pond House - Sint Maarten, Caribbean

Situated on a steep east-facing slope, the 5,000 sf villa levitates above the island landscape and wiggles. An attempt to blend in creates contrast. By taking on a natural palette, the villa stands out from the white boxes surrounding it.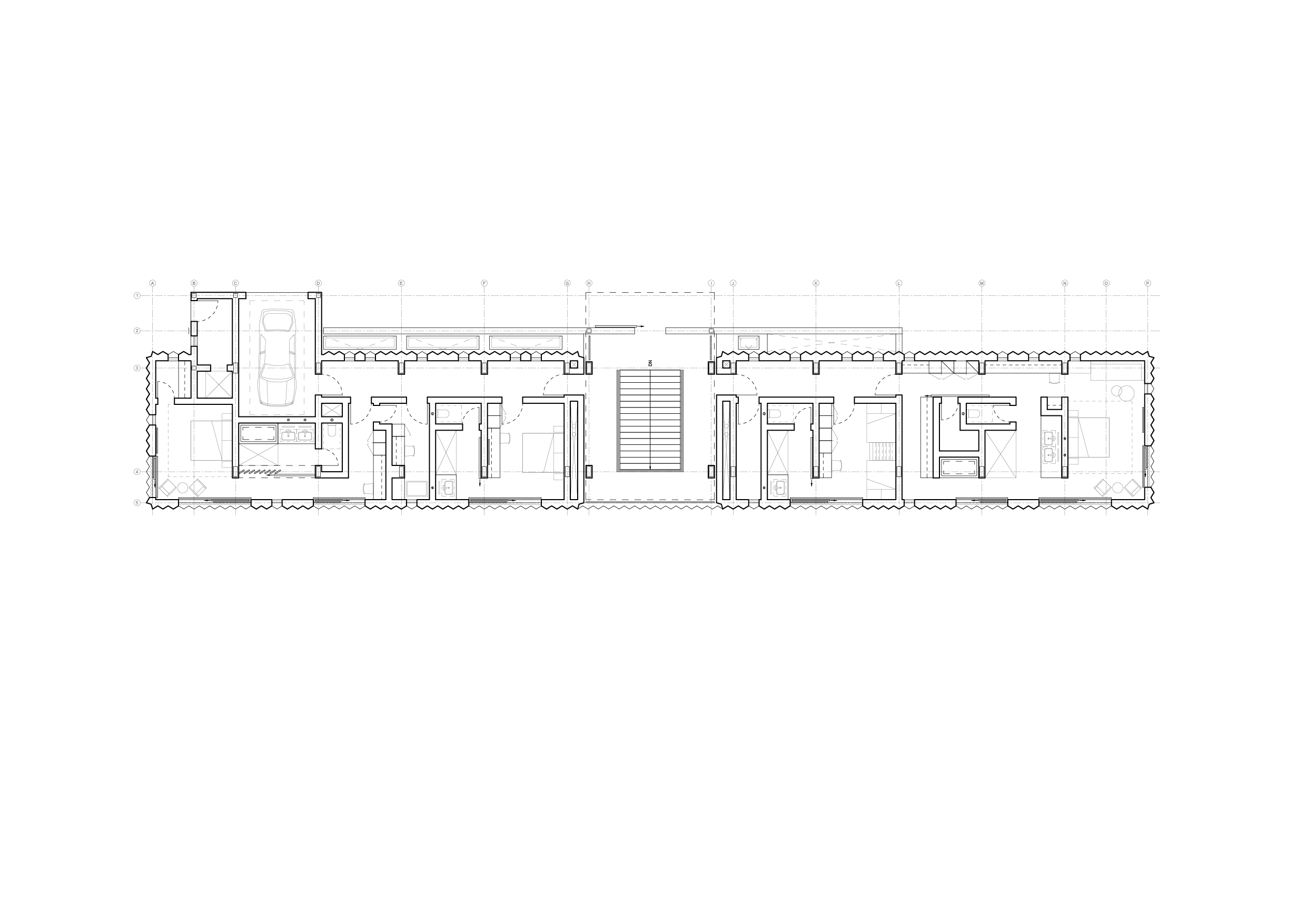 With a height limitation of 6 meters above the hillside, the design utilizes the site's length to define its shape, while a slight cantilever of the upper volume creates deep pocketed niches to escape from the midday sun. Operable skylights located at the rear of the lower level create a natural ventilation system capturing the sea breeze.